Wondering How to Add reCAPTCHA in WordPress?
reCAPTCHA stands for the Completely Automated Public Turing test to tell Computers and Humans Apart.
reCAPTCHA are tools you can use to differentiate between real users and automated users, such as bots.
WordPress login and registration pages are easy targets for spammers.
Hackers and Spammers are often motivated to gain unauthorised access to your WordPress admin area.
To rapidly and effectively assault sites, they use bots.
One way to avoid these attacks by bots is to use CAPTCHA.
CAPTCHA can effectively block bots and protect your site from being hacked.
It is a simple and low-effort way to increase your website's security.
CAPTCHA distinguishes between users and automated users by giving a problem that would be quite easy for a human user to pass but almost impossible for automated bots.
The default WordPress login and registration form provide a basic set of features.
It allows users to create an account and log in to your website.
Many features are missing in the WordPress default login form.
Some users want the login page with their own logo and design.
In that case, you can use a custom login page.
We will show you how you can add reCAPTCHA for both default and custom login pages in WordPress.
But first, you need to obtain a reCAPTCHA API.
reCAPTCHA API
To obtain the API Key you need to follow these steps:
visit Google reCAPTCHA website and click on the "Admin Console" button
sign in to your account
Enter your website name and select the type and version of CAPTCHA you want to use
Enter your domain name under the domain name section
Accept the terms and conditions and click on the submit button
You will see a successful message along with the API Keys that you can use on your site
How to Add reCAPTCHA in Default Login Form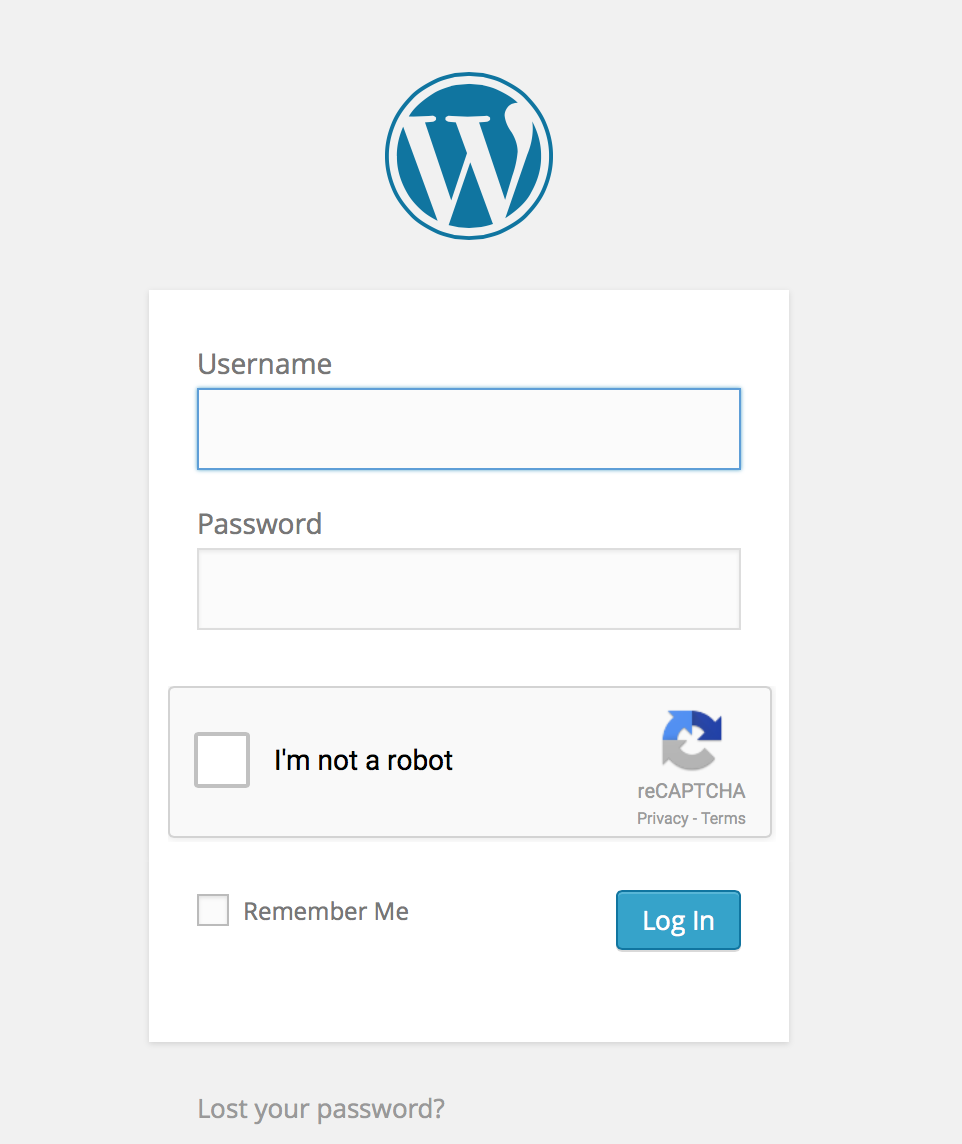 To add reCAPTCHA you can follow these steps:
Install and activate the Advanced noCAPTCHA & reCAPTCHA (v2 & v3) Plugin. It is freely available on the WordPress Plugin Directory
Once the Plugin is activated, go to Setting > Advanced no CAPTCHA & invisible CAPTCHA Settings
There you have to choose a Google reCAPTCHA version and enter the re CAPTCHA API keys to enable the CAPTCHA
On the Enabled Forms option check the box next to the forms where you want to enable the Google re CAPTCHA
Click on the Save Changes button at the bottom.
How to Add reCAPTCHA in Custom Login Form
You can create a custom WordPress login form and user registration form using the WPForms Plugin.
This Plugin is easy to use and it is used by millions of websites.
You can follow these steps:
Install and Activate WPForms Plugin
Go to your WordPress Dashboard and select the WPForms Tab
Click on the re CAPTCHA option and select the re CAPTCHA type
In the Site Key area put the API Keys
While creating the form on the WPForms Tab  go to Settings and Enable Google re CAPTCHA checkbox
After this when you create the form you will see that the Google re CAPTCHA is in action.