Wondering How to Remove Sidebar in WordPress?
Does the sidebar on your page look like a misfit? You should consider removing it.
The Sidebar is a valuable space on your website.
You can engage with people who visit your site using the sidebar.
This is the place where you can link your social media handles or showcase related content to the visitors.
Many WordPress themes come with a default sidebar.
However, sidebars are not always necessary for a page.
In some cases they can negatively impact the design of your page.
Removing the sidebar can make your page look less cluttered.
Moreover, sidebars are not useful on phones.
Most themes move the side bar to the bottom of the page for mobile users.
In that case, if your design is dependent on side bars then the user experience will get reduced.
We will try to cover all the major steps required to remove the side bar, but the process for removing your side bar may slightly vary based on your WordPress theme.
How to Remove Sidebar from WordPress Dashboard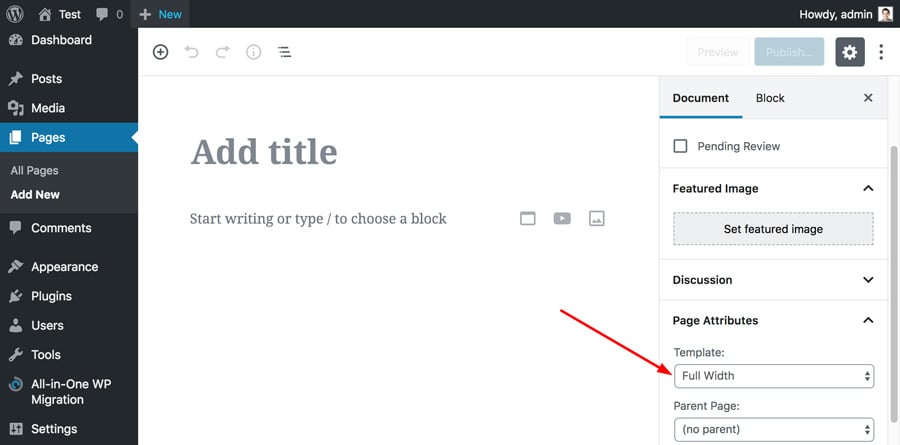 You can remove side bar from WordPress Dashboard using the following steps:
Step 1: Log into your WordPress Dashboard, go to Appearances.
Step 2: Under the Appearance tab, click on Widgets on the left side of your dashboard.
Step 3: You will find the Side bar area. Click on the drop-down arrow button for a widget, then click the Delete button.
Repeat these steps until you've deleted all the widgets under the Side bar Area.
How to Remove Sidebar from WordPress Using a Plugin
 
With plugins, you can add features and functionality to your WordPress site quite easily.
You can use a plugin like Widget Disable. It allows you to disable any side bar or dashboard widget on the WordPress site.
Follow these steps:
Step 1: Install and activate the Widget Disable Plugin to your WordPress site.
Step 2: Go to Appearance and and open Disable Widgets
Step 3: Under the Side bar Widgets tab, click Select all and Save Changes.
This will disable all the side bar widgets from your website.
How to Remove Sidebar via FTP
You can also remove the side bar using an FTP Client like FileZilla
This method involves code and there can be a chance of error which can damage your site.
Therefore, it is advisable that you backup your WordPress site before making changes.
Step 1: Connect to your WordPress site using an FTP Client like FileZilla
Step 2: Open the folder: /wp-content/themes/your-current-theme/
Step 3: You will see all the template files like home.php, index.php, single.php, archive.php etc. Look for this line of code in each template and delete it.
Your site may have multiple side bars, look for similar codes (i.e., codes with get_side bar line) and delete it.
Step 4: Click save after you have deleted all the codes from each template.
You can go to your website and view the changes.
Removing Sidebars from Static Page 
If you only want to remove the side bar from a specific page rather than from your entire website, you can customize the setting of that page with the following steps:
Step 1: Go to Pages tab on your Dashboard
Step 2: Select the static page from where you want to remove the side bar
Step 3: On the right-hand side find Page Attributes of the page
Step 4: Under the Template, select Full Width and click the Update button
Once you have selected the full width template, the side bar will be removed from that page.